Skip to content
Sealers and coatings
---
SmartSeal WB
Add life and longevity to your (stained) concrete with SmartSeal WB, a nano-acrylic, top coat sealer for general use.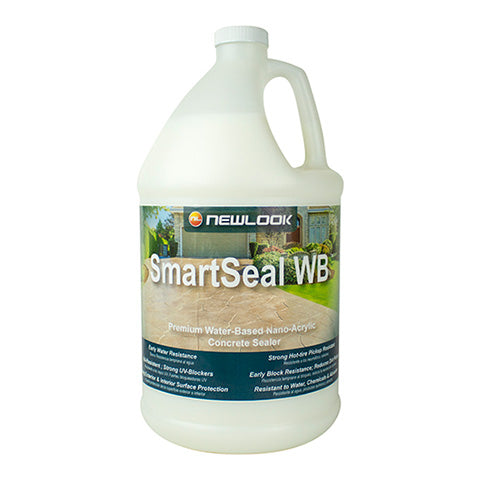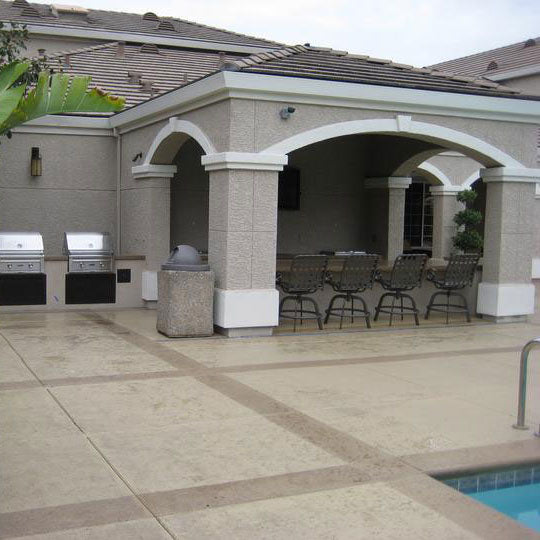 Premium Water-Based Sealer
The water-based formula is used to protect all NewLook concrete
stains, properly prepared concrete floors, pool decks and other concrete
and masonry surfaces.SmartSeal WB dries quickly and, once cured,
creates an abrasion-resistant film that provides weatherproof protection
against sun, rain, most acids, industrial chemicals, oil and grease.
SmartSeal WB complies with all environmental regulations (VOC < 100
g/L).
Features & Benefits
Water-based, nano-acrylic
Good exterior & interior surface protection
Excellent blush & early water resistance
May be applied to damp concrete surfaces
Good hot-tire pickup resistance
Early block resistance; reduces dirt pickup
Non-yellowing
Water-based, eco-friendly solution
UV-resistant; strong UV-blockers
Resistant to water, chemicals and abrasion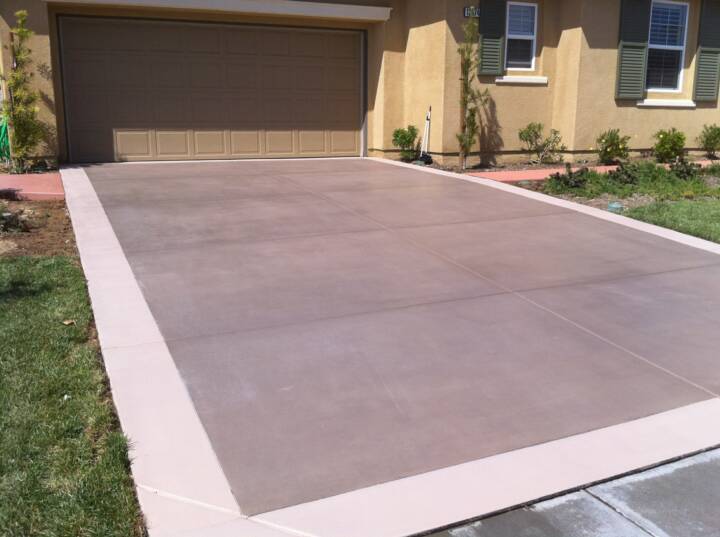 COVERAGE ::
1G cover (250 to 400 sq. ft) Unsealed Surfaces & (400 to 600 sq. ft.) Stained or Sealed Surfaces
Using SmartSeal WB with other NewLook products
SmartSeal WB is the best general purpose concrete sealer on the market; it resists light to moderate traffic and protects your stained concrete floor from wear and tear. Use SmartSeal WB as a concrete driveway sealer and stamped concrete sealer, among other applications. Plus, you can install NewLook concrete stains over SmartSeal WB without stripping it!
SmartColor and other NewLook stains may be installed over cured SmartSeal WB. Apply SmartSeal WB with NewLook's Gription slip-resistant grit for greater traction.
Light-to-moderate traffic concrete & masonry
Interior and exterior concrete floors
Residential and commerical
Garage floors
Kitchen and basements
Concrete driveway sealer
Stamped concrete sealer
---
Sunday,Monday,Tuesday,Wednesday,Thursday,Friday,Saturday
January,February,March,April,May,June,July,August,September,October,November,December
Not enough items available. Only [max] left.