Skip to content
Stains
---
Endura Faux Fusion
NEW line of single component concrete stains that are highly durable andeasy to use. Developed to stain concrete, restore faded concrete or maintain concrete, EnduraStain is affordable while being premium in quality & performance.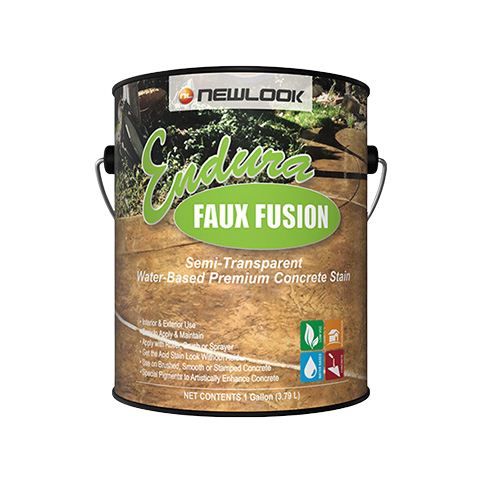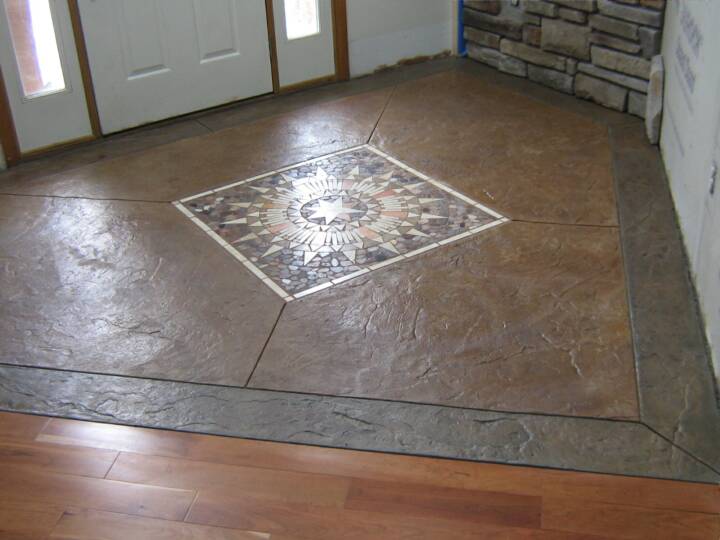 Semi-Transparent Concrete Stain
Endura™ Faux Fusion is a water-based semi-transparent concrete stain that uses special pigments to artistically enhance the look of flat or stamped concrete. Faux fusion is versatile and extremely easy to work with to create an "acid stain" or mottled look on both exterior and interior concrete. It is tough, durable, and will beautify patios, driveways, basement floors, walkways,pavers, stucco walls and other concrete-like surfaces.
Low Build Material
Highlights the highs and lows of stamped concrete
High Performance Semi-Transparent Stain
Get the "Acid Look" without the acid
Appears very natural upon application
Ready to Use Premium Contractor Grade
Application & Instructions
Stain may be applied with many application techniques and tools such as a NewLook applicator brush, microfiber pads, rollers and various sprayers. Stain will produce variegated or translucent color effects when applied in overlapping and random patterns. NOTE: Be sure to strain stain before using Faux Fusion in a sprayer.
Antiquing Stamped Surfaces: Apply the stain liberally over the stamped surface with a NewLook applicator brush or sprayer and allow the stain to settle in low-lying areas to highlight variable color intensities and the surface texture.
Faux Acid Look: Using a NewLook applicator brush, apply stain in various intensities with random motions to mottle the color. One or more colors may be used wet on wet or dry to achieve a color fusion.
Stain may be applied with a sprayer or can be applied on smooth surfaces with a microfiber pad in random motions. It may also be applied over Endura Solid Stain.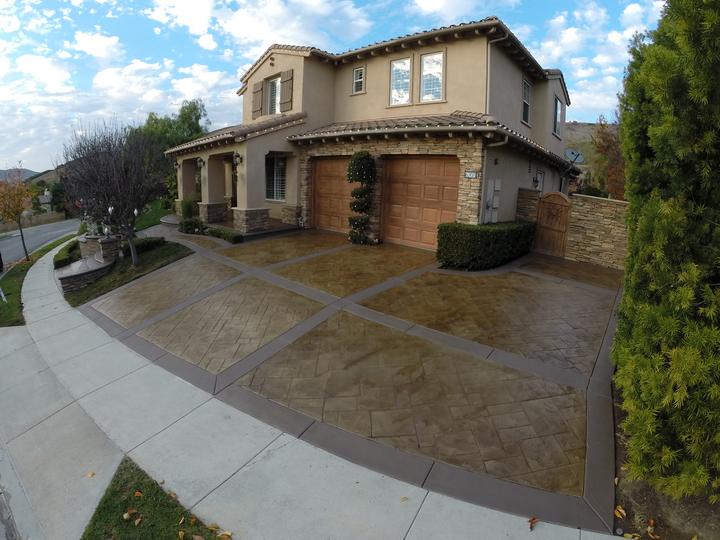 COVERAGE ::
1 gallon covers approximately 250 – 500 sq. feet (23 – 46 sq. meters) per coat
PACKAGING ::
4oz,1q, 1G, 5G & 55G
Endura Faux Fusion Colors
Note: The colors shown are for reference only and should not be used for final color selection. For best results, select product color from the NewLook Color Chart or 4oz Bottles.
---
Sunday,Monday,Tuesday,Wednesday,Thursday,Friday,Saturday
January,February,March,April,May,June,July,August,September,October,November,December
Not enough items available. Only [max] left.