Skip to content
concrete Stains
---
NewDeck with CoolStain Technology
An infrared reflective wood stain that reduces the surface temperature by up to 40° F. This environmentally friendly wood stain treatment makesdecks more comfortable to walk on, protects fences from the harsh infrared rays of the sun, and helps reduce energy consumption when used on shake roofs or wood siding.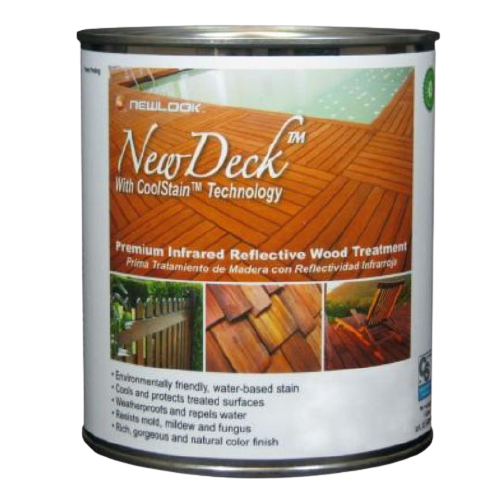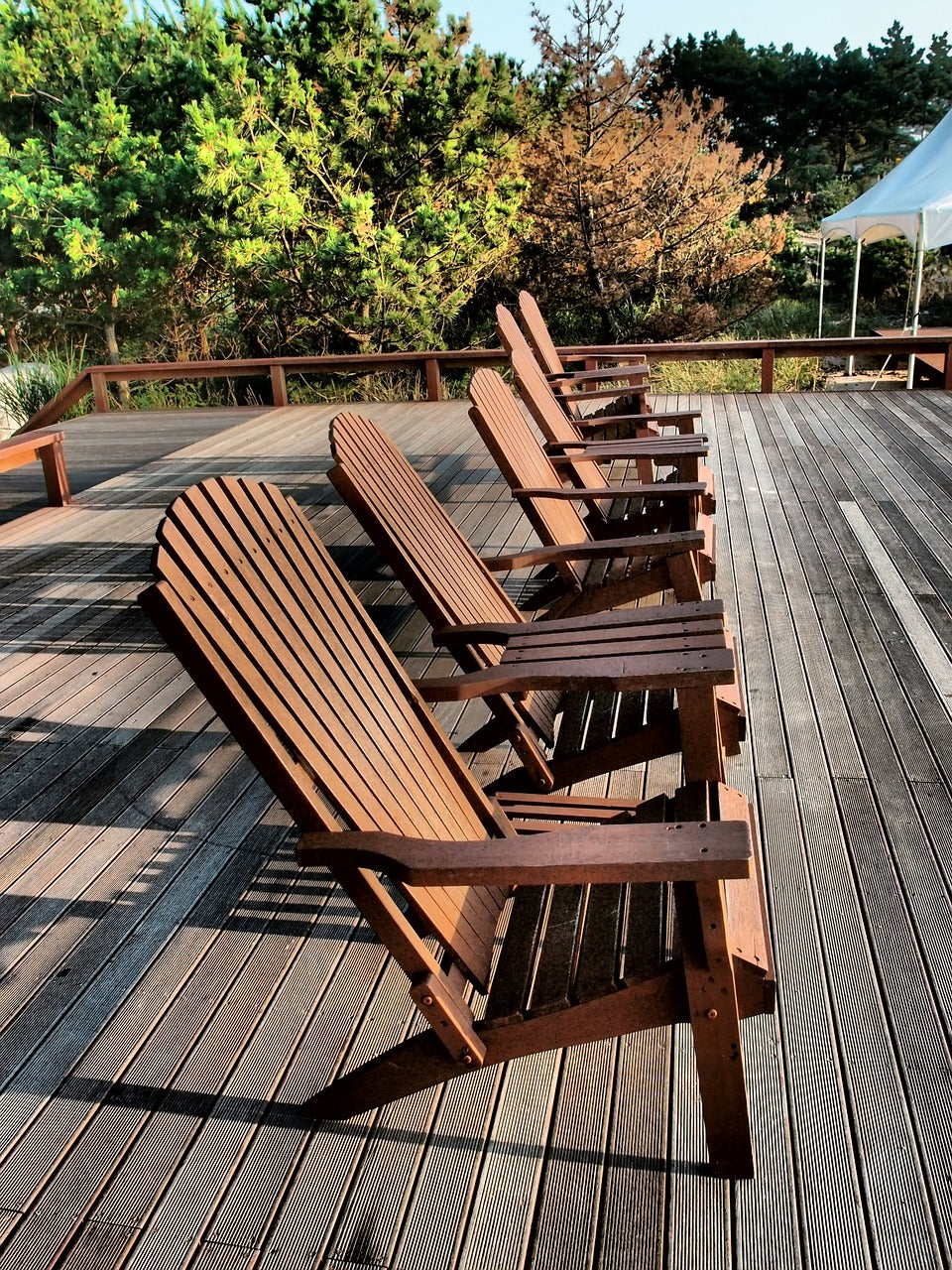 Repels Water & Reduces Surface Temperature of Wood Surfaces
NewDeck's patent pending, water-based formula includes water-repelling sealer technology for a long-lasting finish. Its ready-to-use solid color formula may be diluted with water to achieve more transparency. Use NewDeck to restore the finish and reduce the
surface temperature of wood and composite surfaces, such as Wood Decks, Railings, Roof Shakes, Wood Shingles, Siding, Roofs, Fences, and Wood Patio Furniture.
Environmentally friendly, water-based stain
Protective weatherproofing formula repels water
Resists mold, mildew and fungus
Rich, gorgeous and natural color finish, including a white wood stain (Birch)
Ready to Use Wood Stain Color
NewDeck™ with CoolStain™ Technology is
available in many popular colors that create a rich, gorgeous finish. Each wood stain color is a ready-to use concentrate for a solid finish that may be diluted with water to achieve more transparency. The amount of temperature reduced by NewDeck's infrared reflective pigmentation depends on the color used, ambient temperature, surface texture, and other variables. We even have a white wood stain (Birch)!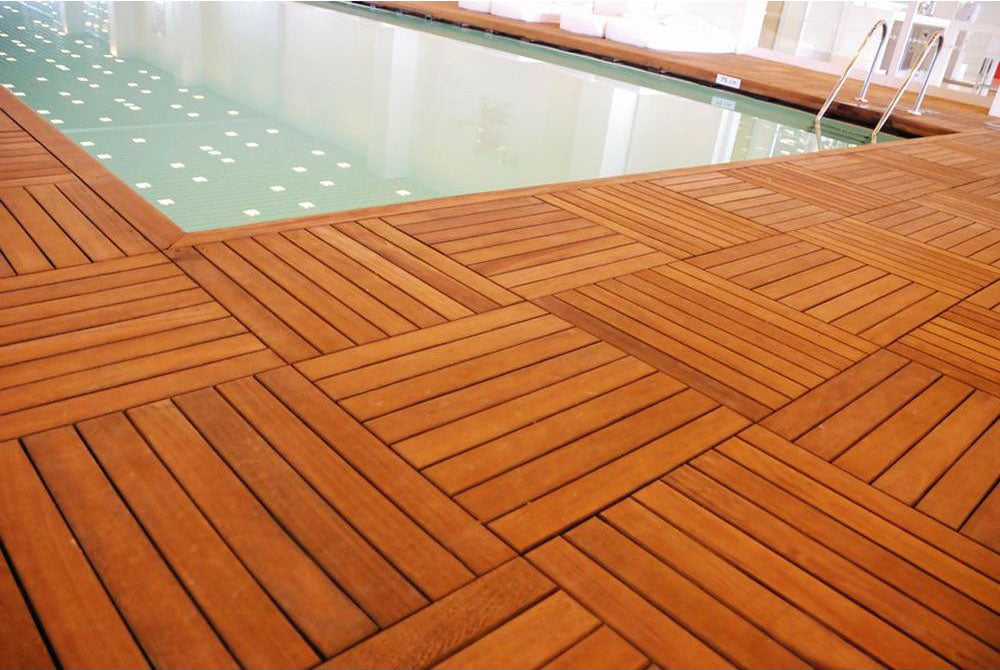 COVERAGE ::
1 Gallon covers approximately 250-500 square feet
NewDeck Colors Chart
NOTE: The colors shown are for reference only. For best results, select product color from the product label. Computer screen resolution may vary and should be considered when selecting a NewDeck color. NewLook International, Inc. warrants customer satisfaction with this product when applied to a properly prepared surface in accordance with label directions. Slight color fading may occur, especially in areas exposed to heavy traffic or excessive weathering.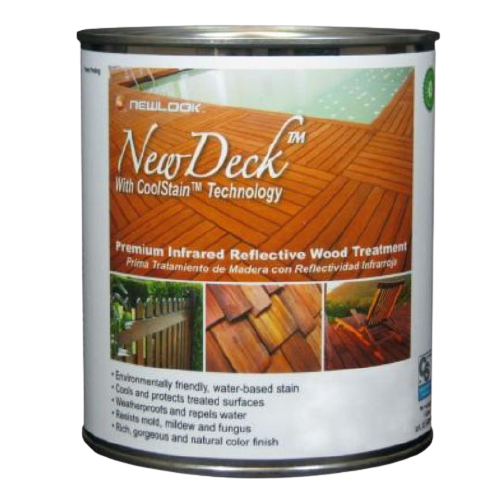 ---
Sunday,Monday,Tuesday,Wednesday,Thursday,Friday,Saturday
January,February,March,April,May,June,July,August,September,October,November,December
Not enough items available. Only [max] left.