Skip to content
polishing
---
Nanoset Cleaner
Look at your janitorial supplies. Notice anything missing? Your closet of janitorial supplies looks naked, doesn't it? There's a reason for that. You need NewLook's NanoSet Cleaner.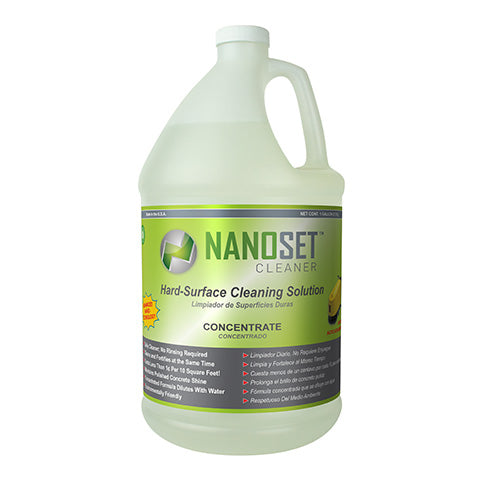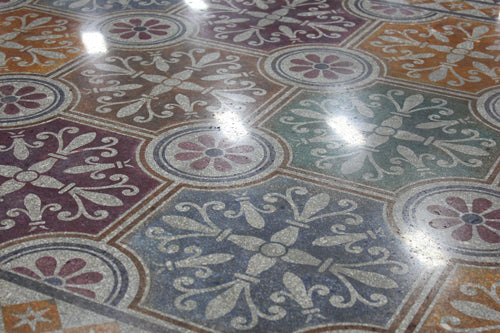 Revolutionary Polished Concrete Cleaning Product
NanoSet Cleaner is a revolutionary (polished) concrete cleaning product
that combines powerful cleansing action with the protection of a
nano-silica. It's a water-based, non-corrosive polished concrete
cleaner, ideal for the removal of surface dirt and soil from
architectural concrete floor surfaces, especially polished
concrete–making NanoSet Cleaner the first concrete cleaner of your
janitorial supplies.
 
NanoSet Cleaner fortifies and helps protect polished concrete floors by introducing nano-silica as it cleans. Designed to be used with industrial auto scrubber machines as part of regular building maintenance for maximum value. Use as part of the NanoSet™ Polishing System.
Nano-Silica Technology
The NanoSet™ Polishing System utilizes a
proprietary and green manufacturing process that leverages advanced, inert nano-technology to deliver sustainable and durable results. The concentrated dispersion of amorphous, nano-sized silica particles offer extensive chemical reaction-sites that penetrate concrete deeply and start reacting quickly and more efficiently upon contact, forming calcium silica hydrate (CSH), strengthening the concrete matrix and increasing its stain resistance. Did we mention it's pretty awesome stuff, too?
Safe, non-corrosive concentrate
No rinsing required
Increased durability of (polished) concrete floors
Fortifies concrete substrate
Water-based, eco-friendly product
Conveniently used with industrial auto scrubbing machines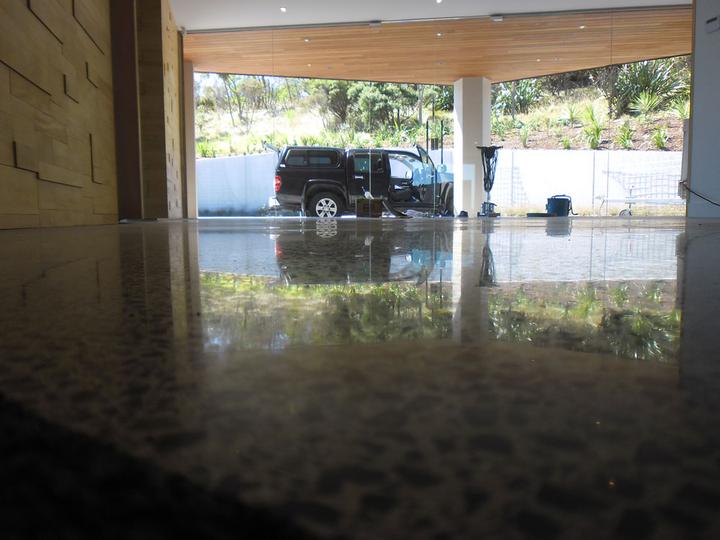 COVERAGE ::
1 gallon Covers approximately (1,500 to 2,000 square feet) per gallon
PACKAGING ::
32 oz. spray 1G , 5G, 55G & 275G
Working Tips & Keys to Success
Gum and other larger, bond-breaking residues should be scraped off the surface before cleaning
For heavy dirt and grease increase ratio to as much as 10 ounces of NanoSet Cleaner to one (1) gallon of water with brushes and a squeegee
using a "figure 8" motion to reduce streaking and prevent puddling
NanoSet Cleaner is designed for use with "auto scrubber" machine cleaning
Mop applications require a separate rinse water bucket to clean the mop
No rinsing is required for either cleaning method
---
Sunday,Monday,Tuesday,Wednesday,Thursday,Friday,Saturday
January,February,March,April,May,June,July,August,September,October,November,December
Not enough items available. Only [max] left.