Skip to content
sealers & coating
---
Endura AU Concrete Sealer
Protect your high-traffic concrete with NewLook's innovative Endura AU, avery durable nano-acrylic urethane top coat sealer for surfaces subjectto heavier wear and tear.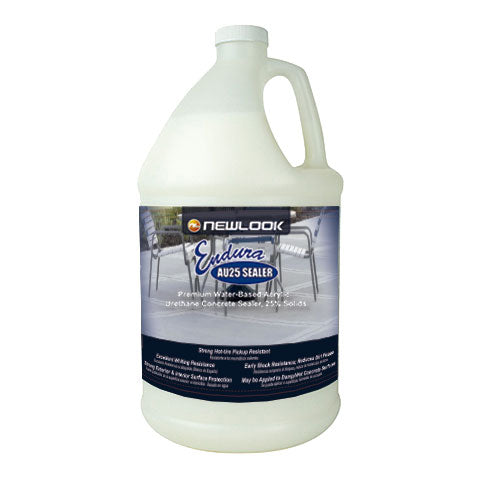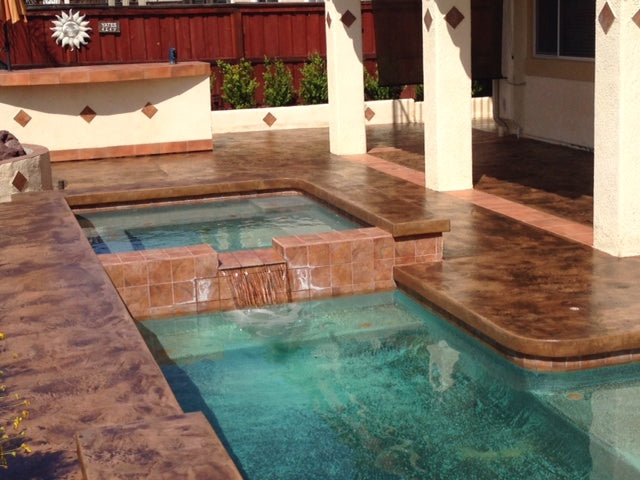 Protection is Key
Endura AU dries quickly and, once cured, creates a very
abrasion-resistant film that provides weatherproof protection against
sun, rain, most acids, industrial chemicals, oil and grease. Endura AU
complies with all environmental regulations (VOC < 100 g/L).
Available versions:
Endura AU25 (25% Solids) – Finish comes in High Gloss or Low Gloss
Water-based, nano-acrylic urethane
Very Good exterior & interior protection
Excellent blush & early water resistance
Very strong hot-tire pickup resistance
Early block resistance; reduces dirt pickup
Non-yellowing
Water-based, eco-friendly solution
UV-resistant; strong UV-blockers
Resistant to water, chemicals and abrasion.
Using Endura AU with other NewLook products
Endura AU is a highly durable decorative concrete sealer; it resists
abrasion from moderate to high traffic and protects your stained
concrete floor from excessive damage. Use Endura AU25 as a concrete driveway sealer, stamped concrete sealer, and commercial or industrial floor sealer, among other applications.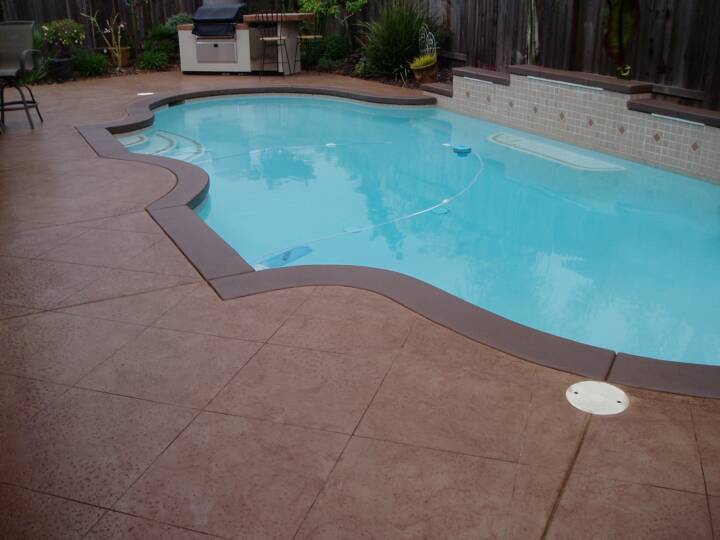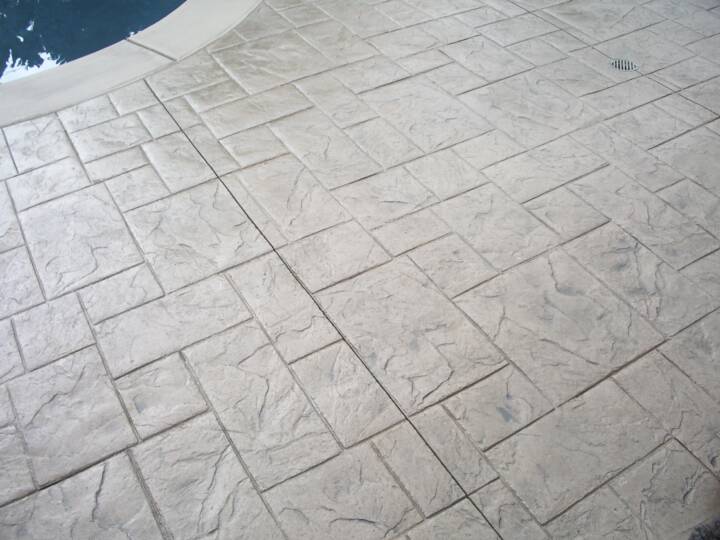 COVERAGE ::
250 to 400 sq. ft. (23.2 -37.2 sq. meters) per gallon – Unsealed Surfaces 400 to 600 sq. ft. (37.2 – 55.7 sq. meters) per gallon – Stained or Sealed Surfaces
Where to use Endura AU Sealers
Use Endura AU25 on indoor and outdoor surfaces. Make sure to do two layers of sealer to ensure protection for 2-3 years before reapplying the sealer.  Use the sealers in the following areas:
High-traffic concrete & masonry
Interior and exterior concrete floors
Residential and commerical
Retail and restaurant concrete flooring
Industrial garages & warehouse floors
Kitchen and basements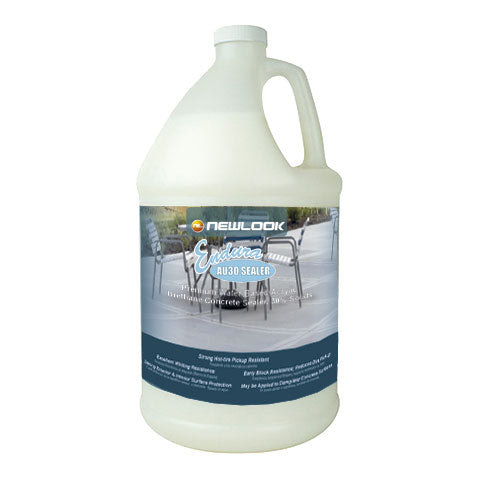 ---
Sunday,Monday,Tuesday,Wednesday,Thursday,Friday,Saturday
January,February,March,April,May,June,July,August,September,October,November,December
Not enough items available. Only [max] left.